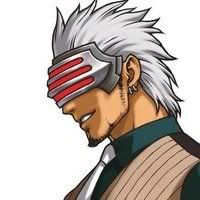 Don't spoil Dual Destines please!
Gender: Male
Location: What? Why? Huh?
Rank: Suspect
Joined: Tue Nov 10, 2015 11:01 pm
Posts: 8
Alphawave wrote:
Welcome! You're gonna be a fellow contest entrant, huh? Good luck on your entry! Oh, and the actual entry page for the fanart section is titled 'OC Contest 2015: Fanart Entry Thread'. Started by a guy called 'Bolt Storm'. Just in case you didn't know.

Either way, good luck! Ooh, I hope I get to see your entry soon! I'm sure either way it'll be amazing :) Welcome to the forums.
Thanks! I think my character will act like Von Karma
Oh and nice too meet you!
---
Die