Gender: Male
Location: Scotland
Rank: Ace Attorney
Joined: Fri Jul 11, 2008 4:30 pm
Posts: 14323
Dunno never really got the impression that Nick was famous enough to have reached overseas.
Knowing Layton he's probably got enough on his plate to follow foreign law news.
---
Made by Chesu+Zombee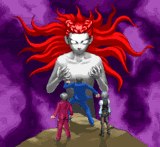 You thought you could be safe in your courts, with your laws and attorneys to protect you. In this world only I am law, my word is fact, my power is absolute.